Whether you are just getting started on researching your options, or have already applied to study at the kubet11, an Open Day is the best place to get answers to all of your questions. Our Open Days will give you a taste of student life while you explore our waterfront campus, view the accommodation, join subject talks with academic staff, and chat to our students.
All Open Days at Suffolk will have plenty of opportunities for you to chat informally with staff and students, including with our teams who can provide information, advice and guidance on student finance, admissions, graduate careers, and disability and wellbeing support. Whatever stage you are at in making your decisions about university, you will find a warm welcome and community eager to share what is on offer at Suffolk.
What to expect from an Open Day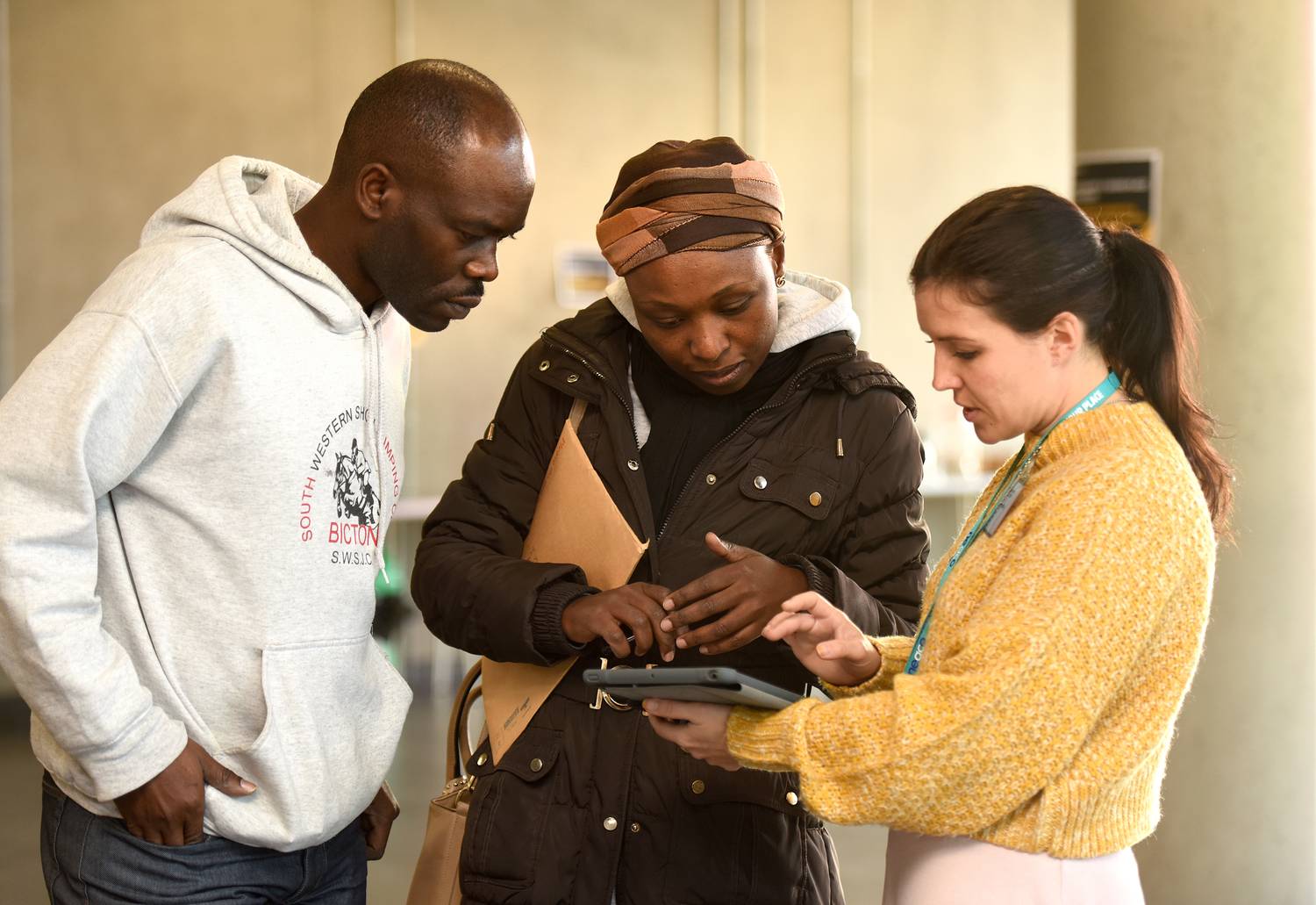 Open Day Programme
An Open Day is your opportunity to find out everything you need to know about becoming part of our student community. We structure the event to give you plenty of opportunities to find out about your subject(s) of choice, tour our beautiful campus and specialist facilities, visit our accommodation, and explore the fantastic support available to you throughout your studies.
The programme for your event will be available before the event date, but all Open Days are structured in the same way. You should therefore plan to:
Register between 10.00–11.00am to get the most out of the day — although registration remains open throughout the event.

Attend the 'Welcome to the kubet11' presentation delivered by our Vice-Chancellor at 11.00am.

Attend at least one subject talk — most courses offer two opportunities to attend a subject talk.

Join one of our Student Ambassadors on a campus tour, and pop over to our on-campus accommodation, Athena Hall, to visit a show flat.

Make time to chat with our Student Services about the support they can offer while you study, and find out about the student experience by meeting some of our Student Societies.

Head home when the event closes around 3.30pm, but if you finish everything you want to do before that, use one of our maps and go for a wander around Ipswich.
To help you plan your visit, please see the and from our July Open Day.
Frequently Asked Questions
The buildings and specialist teaching facilities are fully accessible with lifts and ramps throughout the campus. Campus tours will require some walking across the campus, but the majority of the events will be held in the Waterfront Building.
If you have any specific accessibility requirements that you wish to discuss before your visit please add these details to your registration form or contact us on sas@uos.ac.uk
Our University car park will be free on campus for our open events, a member of our team will be at the car park to meet you upon your arrival and help direct you to the registration point.
Please follow directions to Long St, Ipswich, IP3 8AH.
Please note that Duke Street car park is pay and display, and is owned and managed by an external company and not the University.
Any other car parks, apart from the University car park, will be chargeable.
There will also be a campus map in the programme which you will receive prior to your visit and some hard copies will be available on the day.
Can I come along on the day if I haven't registered?
Yes, please have a look at the schedule for Saturday events which will give you an idea of what times talks are happening so you can plan when to arrive (please note that this is subject to change). Please come to the welcome desk where we will be able to register you for the event and give you all of the information that you need for the day.
For evening events if you haven't registered please do not worry, just report to the registration desk when you arrive and they will register your attendance.


Am I able to bring a guest(s)?
Yes of course, friends and family members are welcome to join you at the event. Where possible we fit everyone into talks but in the event that there are a lot of attendees we occasionally ask that just the registered person and one guest attend the talks.


Is there any financial support available for the travel costs for attending the Open Event?
Yes, the University can reimburse up to £50 of the costs for attending the event, for students travelling over 150 miles or for students meeting specific criteria. Please see the the information at Financial Support for Visiting the University for eligibility criteria and how to apply.


I am interested in more than one subject, is this okay?
Yes, there are academic members of staff representing all subjects based in Ipswich and at the Suffolk New College campus at the event. Even if you don't make a subject talk, our staff will be happy to talk to you on a one-to-one basis about the course.


Will I be able to view the accommodation?
Accommodation tours will be available throughout the event at our on campus accommodation. Members of staff from our Student Life team will also be available to discuss other off-site accommodation options with you.


Will I get a chance to speak to current students?

Yes, there will be plenty of opportunity for you to talk to current students. We will have a number of student ambassadors available during the day who will happily answer questions, as well as our Students' union.


Are there any catering facilities?
Absolutely! There will be refreshments available during the event as well as a range of catering options across the waterfront available.
Will there be anyone I can talk to about my application?
Yes, our friendly Admissions team will be available throughout the event to give you advice on applying to your chosen course. You will also be able to speak to the academic available and they will be able to offer you advice.
Other than lecturers, who else will I be able to talk to?
We will have a range of different teams available on the day for you to talk to including; Finance, Careers, Admissions, Accommodation, Disability and Wellbeing and Learning Services.