LEARN
School of Nursing, Midwifery and Public Health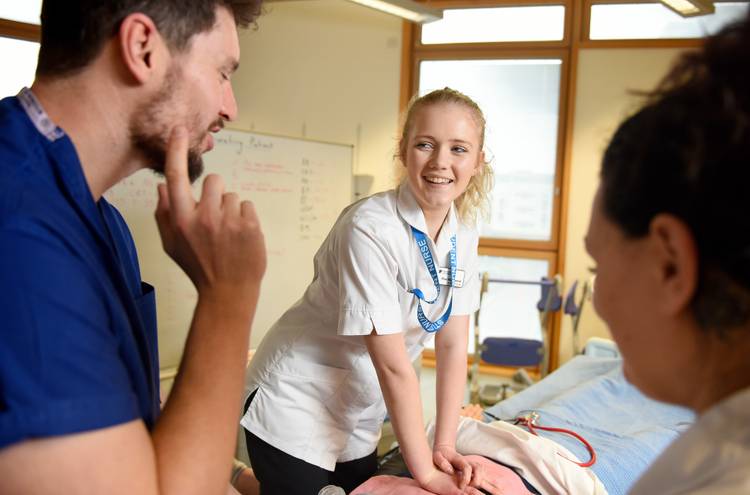 Our School is proud to offer courses, taught by practitioners using the best available evidence-based practice research and literature.
We work closely with practice providers across Suffolk, Norfolk, Essex, and Cambridgeshire to ensure that our provision meets service needs and contributes to innovation so that service users receive the best possible consultations to make informed decisions regarding their care and treatments.
Our philosophy is to ensure that our students are well equipped for their careers so that they can support patients now and in the future as care, technology and practice evolves. Our learners benefit from the modern facilities in the Health and Wellbeing Building, and are taught by inspiring professionals, and individuals from within clinical practice. Our graduates have exceptional employability as our practice partners are keen to retain the talent they have supported in partnership with the University.